On this Episource project, my role was a wearer of multiple hats: client manager, project manager, information architect, and project lead.
As a DIA Design Guild project, this was a short-term project where I recruited a diverse team of early-career product designers (2), user researcher, and data scientist.
Managing project communication, coordinating workload, mentoring new to consulting team members – all part of my responsibilities as we worked on discovery workshops with Episource product managers and a journey map of the client's 4 key products.
This project lasted from August 2021 to September 2021.
The Journey
setting out the project charter and documenting project direction and objectives
facilitating product discovery sessions with product managers and other stakeholders (product and engineering) over a 2-week period
documenting user archetypes and key user flows
setting up Airtable to collect audit notes and callouts
making design and usability recommendations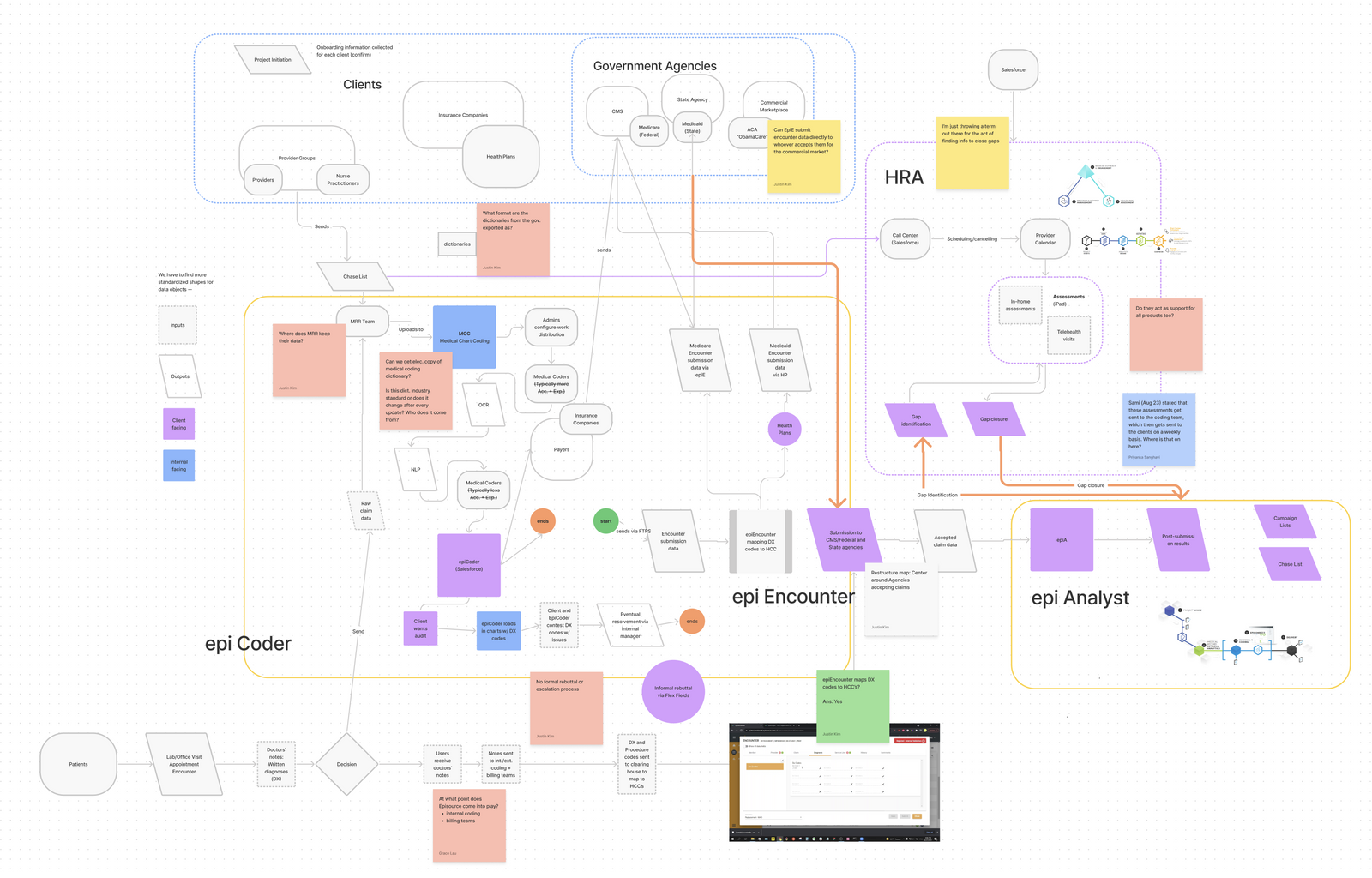 Project Outcome
Episource hired a Director of Design near the end of our engagement for which our presentation and recommendations provided a handy onboarding document for her as she got acquainted with Episource products and workflows.  
Personal Learnings
This was a really complicated domain space to map. Fascinating to learn about all the different entities and requirements involved in healthcare analytics
Refreshed my experience with unsupported legacy systems
Medical coding is another use of applied information architecture
Hosting debriefs after each discovery interview helped identity and address confusion and misalignment across the internal team
It was a pleasure working with DIA Design Guild apprentices Justin Kim, Jessi Shakarian, and Priyanka Sanghavi; freelancer William Lage.
Auditing the Episource UX
In which I led a diverse, remote team in a compact project to assess the user experience of a healthcare data analytics platform